Happy New Year! January 2023 events
Spring Season 2023 – Come Sing with Us!    
The Chorale begins rehearsing for our Spring Concert, which will be Saturday, May 13, 2023 at Ridgefield High School.  "This is Who I Am" is a concert of discovery and strength, individuality and our place in the human family.  We welcome new members of all voice parts, no auditions required.  Rehearsals are Tuesdays and some Thursday nights. 
We are having a special New Member Event & Singalong on January 10, 2023 from 7-8 pm at Lounsbury House (316 Main Street, Ridgefield).  Come check us out!  The spring season then begins on Tuesday, January 17.  For more information, please review our Membership Flyer or email us at info@ridgefieldchorale.org.    Our Tuesday night rehearsals beginning January 24 will be at East Ridge Middle School.  Please let us know if you would like to attend.   Email info@ridgefieldchorale.org or call 877-815-5635.
Monday, January 16, 2023 – Ridgefield MLK Jr. Celebration, 3 pm – 4:30 pm, The Ridgefield Playhouse.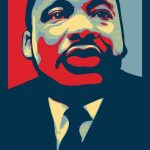 The Ridgefield Chorale is proud to participate in Ridgefield's annual MLK Jr. Day celebration, honoring the legacy of the great civil rights leader with an awards ceremony, speakers and performances.  Every year, The Spirit of Dr. King Award is given to a Ridgefield resident for their outstanding commitment to community service and selflessness.  This year's ceremony honors Wendy Lionetti, who has served the community of Ridgefield – both officially and unofficially – for nearly 20 years, in the Town Assessor's office, the First Selectman's office and now as Town Clerk.  Wendy volunteers her time and service to several community activities and organizations, including SPHERE.  For more information visit the Playhouse website: 27th Annual Martin Luther King, Jr. Day Celebration | The Ridgefield Playhouse